SKU:RH70E23XT
Regular price
$1,217.00 USD
Regular price
$1,623.00 USD
Sale price
$1,217.00 USD
Unit price
per
25% OFF
Sold out
Share
View full details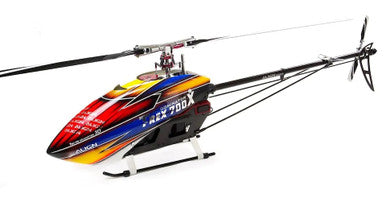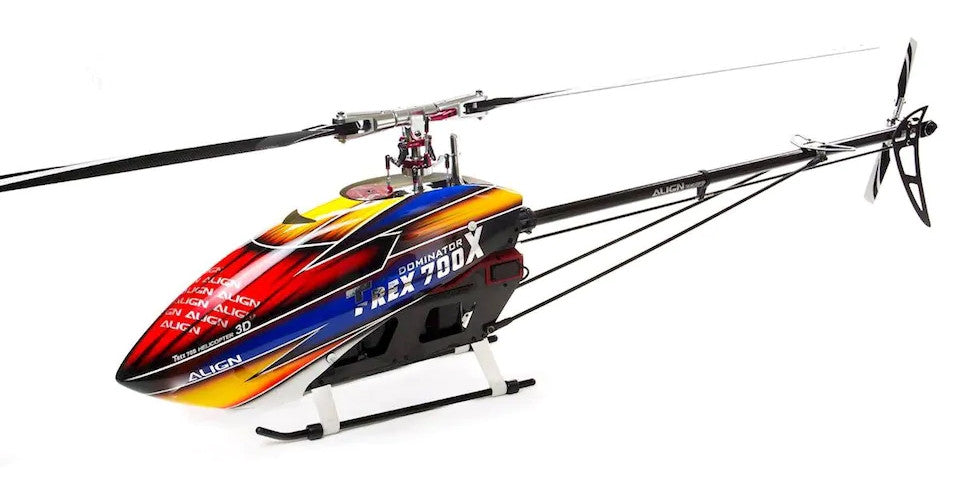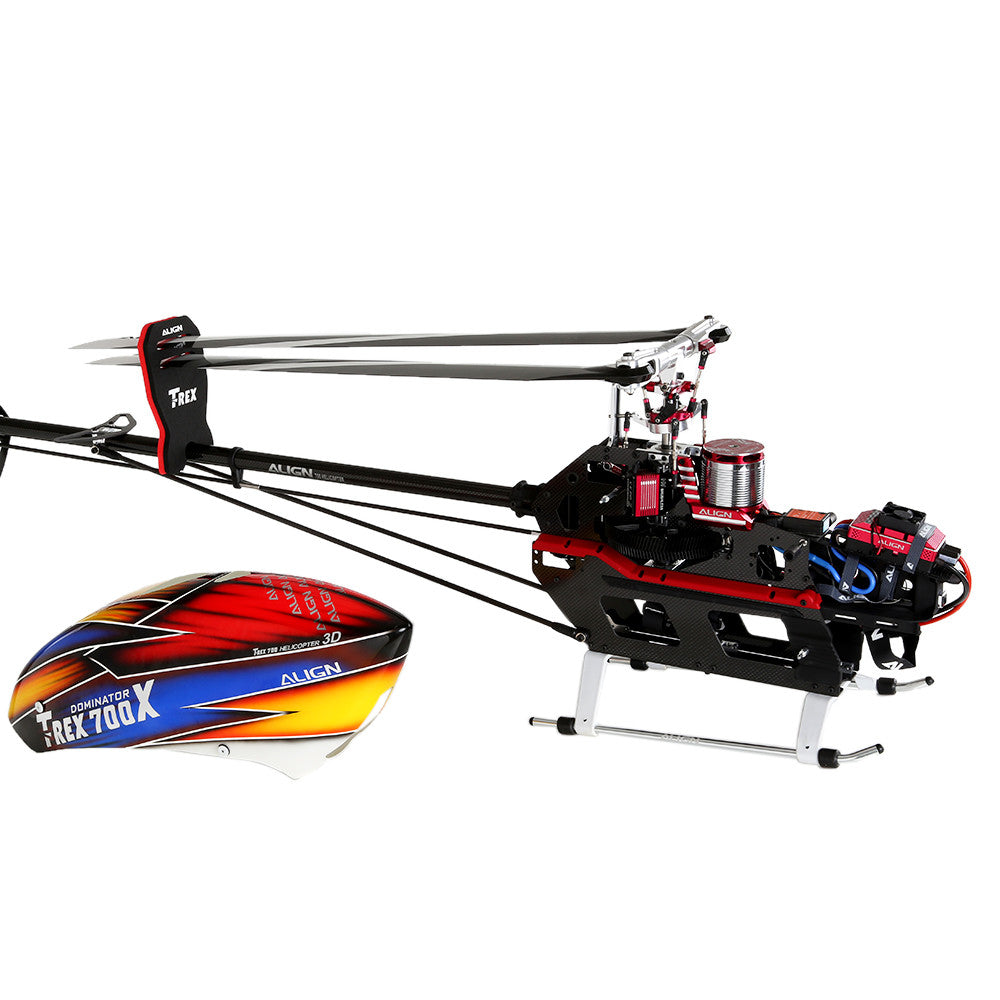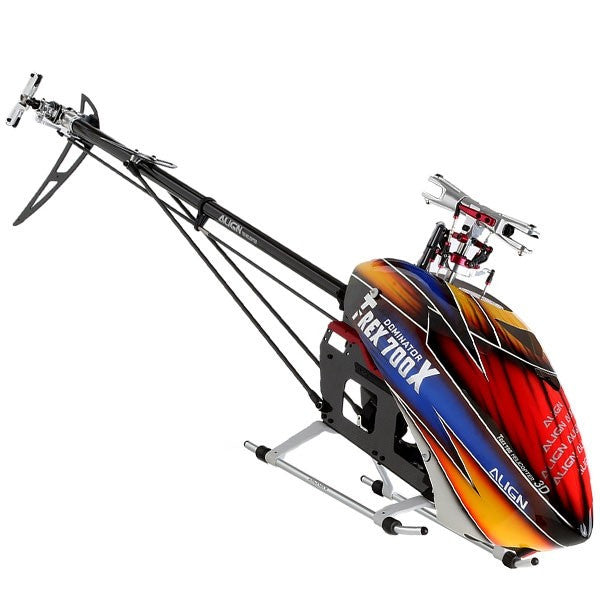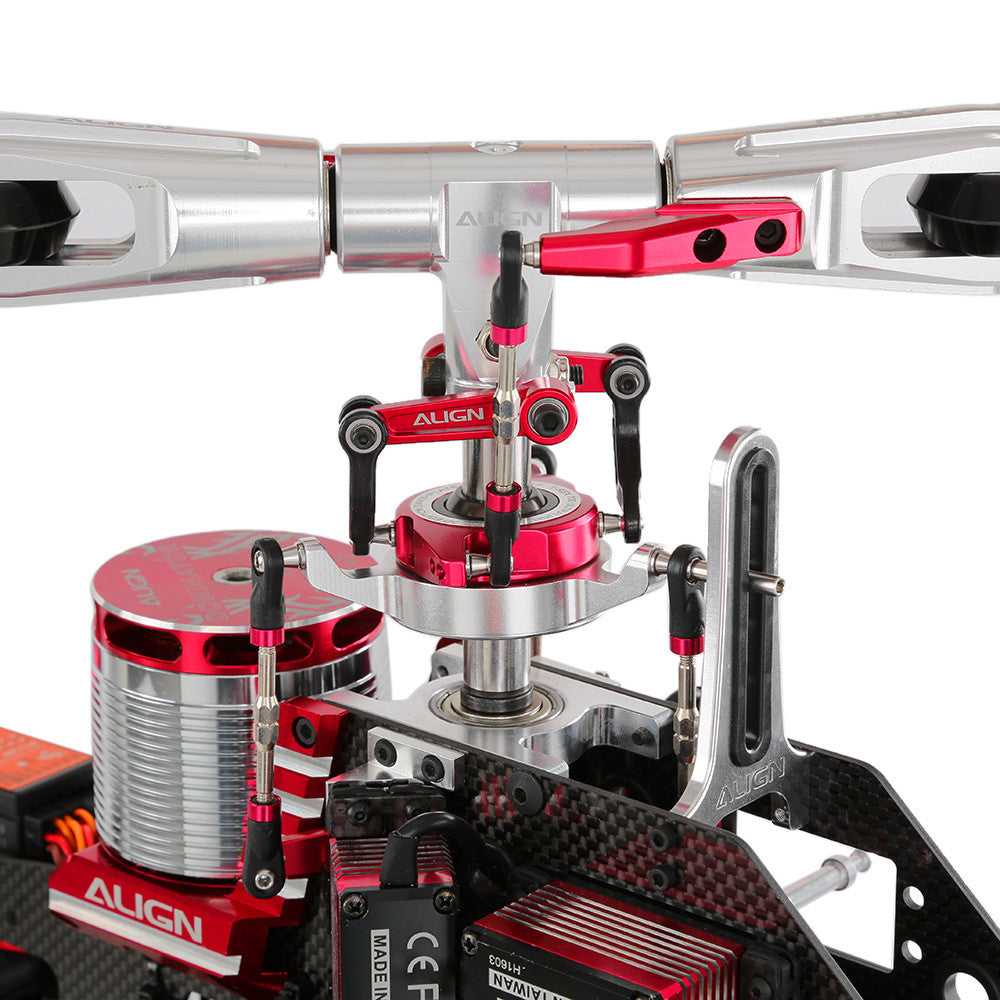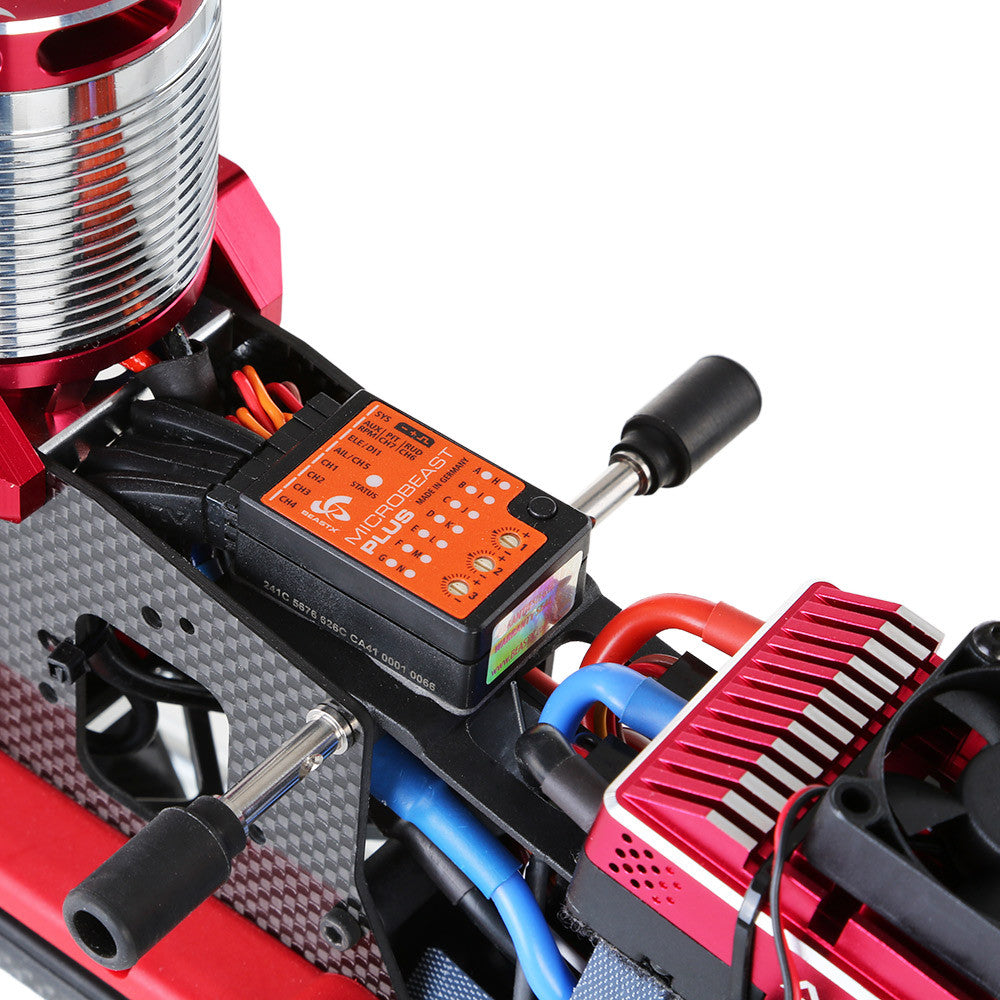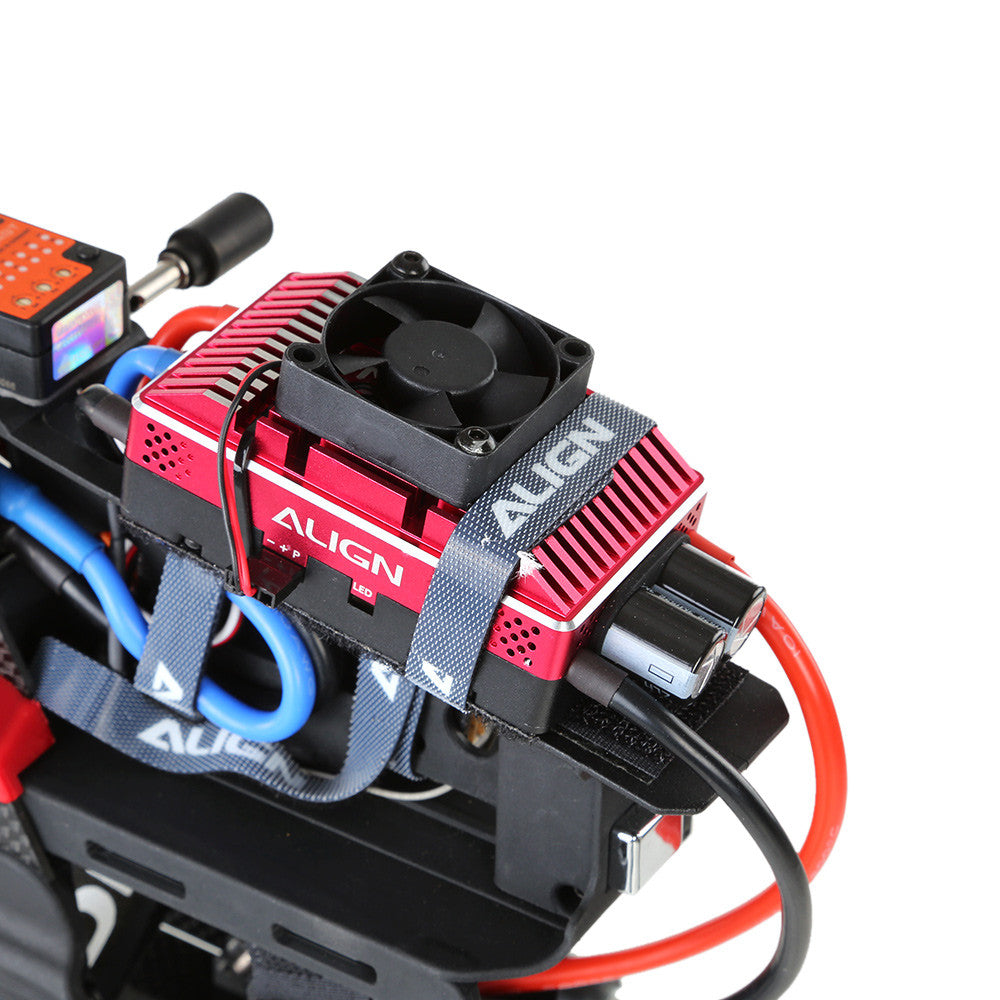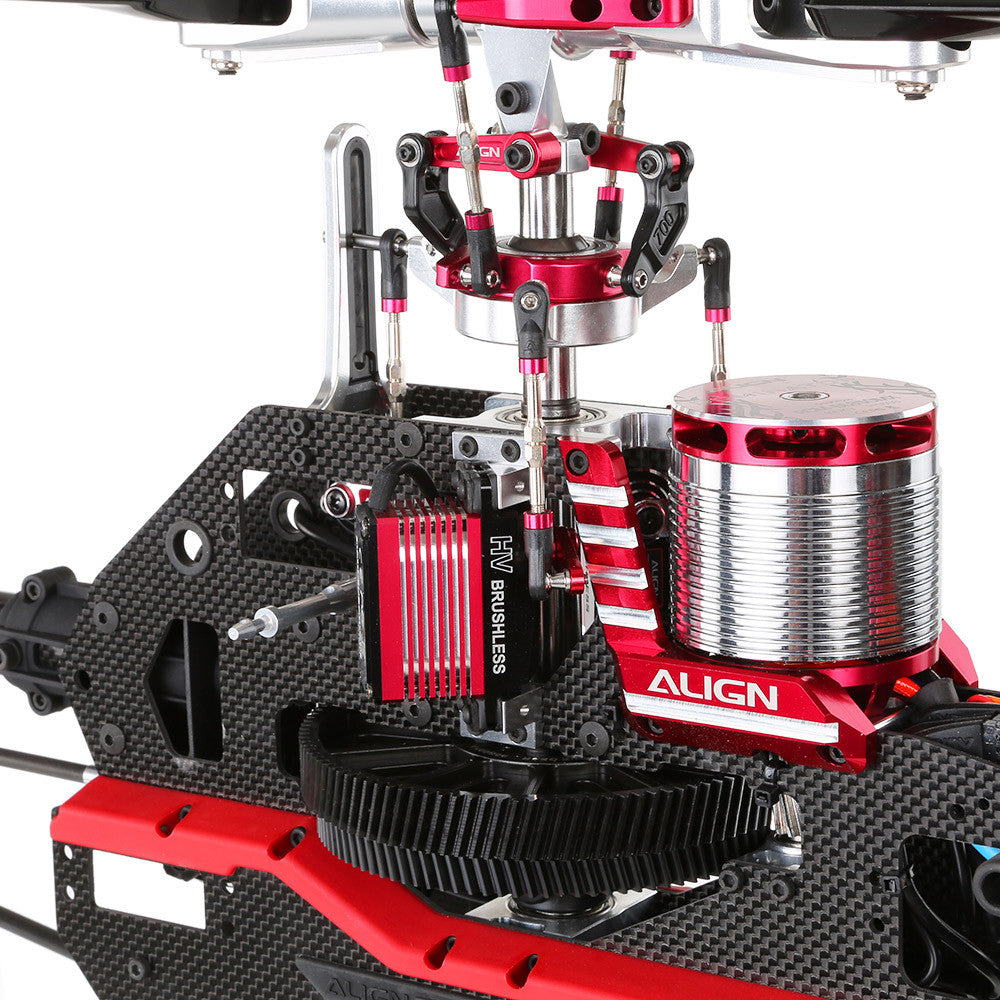 ***Important technical notes: In order to connect a SRXL2 remote satellite like SPM4650 it is necessary to interchange the plus and minus wires (usually black & orange) of the 4-wire receiver connector. In the configuration below you can directly plug in the receiver without the need for an extra adapter. Never connect the 4-wire receiver connector to MICROBEAST PLUS in wrong polarity! This will damage your receiver immediately! Check polarity at least twice before connecting the receiver to MICROBEAST PLUS. It is up to you to make sure polarity is correct as Beastx or Rotorquest do not assume any liability in case you do it wrong.
All-New Align T-REX 700X is specially designed for extreme 3D flight addicts.

The advanced engineered narrow body design efficiently decreases gear abrasion, machine deformation, increases power, and extends flying durability. The unique Split-Type Main Frame design, made of composite material side plates, is engineered using our proprietary embedding technology, which strengthens the entire structure and provides better accessibility for servicing the T-REX 700X. This extraordinary design includes a progressive lightweight landing skid making the T-REX 700X the leader in the 700 class. The Align T-Rex 700X is 400g (0.882lbs) lighter than our pervious model, this can effectively increase your flight time. The brand new 700EFL Flybarless Rotor Head System utilizes an extremely low CG design which reduces resistance during 3D maneuvers while increasing flight responsiveness and precision.

The T-REX 700X is equipped with the new 850MX motor which is highly efficient with superior power, excellent torque, low current draw, and is the most advanced motor approved by World RC Champions. The new designed motor cooling mount plate can reduce the motor operating temperature up to 20°C (68°F). The helicopter's high quality design is accented with precision machined red and silver metal parts. The brand new RCE-BL130A brushless ESC supplies extreme power. The ESC includes a superior governor and BEC which allows you to set 5V-8V (Step: 0.1V). The NEW DS820M/DS825M high voltage brushless servos are more efficient and out perform other servos in this class. To protect these servos the new high-end CNC aluminum case function as a heat sink allowing the servos to operate at a lower temperature.

We developed the ultimate perfect 700 class helicopter which is stronger, yet lightweight, and built with precision manufactured high-quality parts. The T-REX 700X, King of the Sky, has arrived! What are you waiting for? The innovative design and high-end electronics will give you an adrenaline rush!
Focus Shots
Electric equipment
RCE-BL130A Brushless ESC w/FAN x 1




850MX Brushless Motor(490KV/4535) x 1




DS820M High Voltage Brushless Servo (aluminum and plastic arms incl) x 3




DS825M High Voltage Brushless Servo (aluminum and plastic arms incl) x 1




Microbeast PLUS Flybarless System x 1
Specification
Length: 1320mm




Height: 360mm




Width: 195mm




Main Blade Length: 700mm




Main Rotor Diameter: 1582mm




Tail Rotor Diameter: 281mm




Motor Drive Gear:13T




Main Drive Gear:110T




Autorotation Tail Drive Gear: 102T




T

ail Drive Gear: 23T




Drive Gear Ratio: 8.46:1:4.43




Weight(With Battery): Approx. 5100g
Accessories
T-REX 700X Kit Set x 1 set




700 Carbon Fiber Blades x 1 set




106mm 3K Carbon Fiber Tail Blades x 1 set




850MX Brushless Motor(490KV/4535) x 1




DS820M High Voltage Brushless Servo (aluminum and plastic arms incl) x 3




DS825M High Voltage Brushless Servo (aluminum and plastic arms incl) x 1




RCE-BL130A Brushless ESC w/FAN x 1




Microbeast PLUS Flybarless System x 1
Radio transmitter and electronic equipment required for assembly
Transmitter(6-channel or more, helicopter system)
Receiver(6-channel or more)
6S Li-Po 4500 ~ 5200mAh x 2
Digital Pitch Gauge