SKU:FUTK9411
Regular price
$619.00 USD
Regular price
Sale price
$619.00 USD
Unit price
per
0% OFF
Sold out
Share
View full details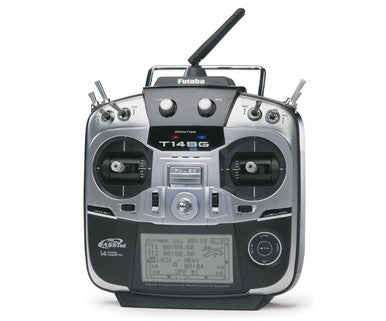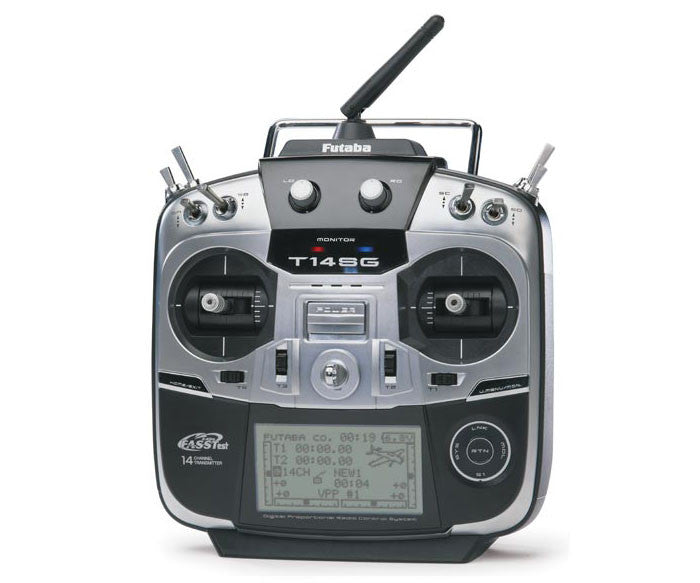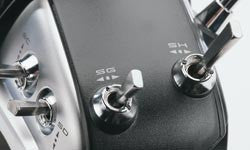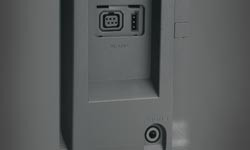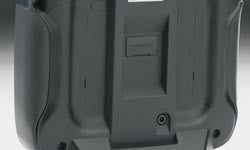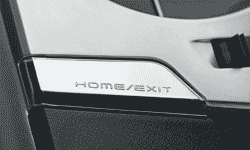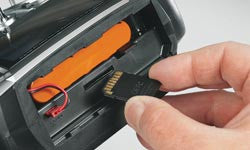 FASSTest tech. Flybarless gyro support. S.Bus programmability. Telemetry.
The 14SG has it all. . . and more!
Futaba proudly introduces the 14SG, the only 14-channel system with revolutionary 2.4GHz FASSTest technology. It's also compatible with Futaba FASST and S-FHSS protocols, so you can fly with virtually any 2.4GHz air receiver Futaba produces.
The 14SG can transmit and receive telemetry data. Install Futaba telemetry sensors (sold separately) to monitor flight data, receive alerts while in flight and more. Heli pilots will prefer the 14SG's 3-axis gyro support — which makes the 14SG the perfect system for flybarless flight!
The innovations don't stop there. Turn the 14SG over, and you'll see the construction is as rock-solid as any other Futaba system. It's also very comfortable to use, thanks to rubber grips that help minimize flyer fatigue — an added bonus that pilots will appreciate.
The 14SG has so much to offer, we can't talk about everything here. To see everything that the 14SG can do, read on. . .
About the 14SG :
Channels: 12 proportional, 2 switched
Compatible with FASSTest, FASST and S-FHSS protocols
FASSTest telemetry – compatible with Futaba telemetry sensors (sold separately)
Free user-updatable software
30-model memory
10-character user naming
10-character model naming
Airplane, helicopter and glider programming
Large, 1.75" x 3" backlit LCD screen with 128 x 64 resolution
SensorTouch™ programming
SD Card compatibility for external model memory and software updates (SD: 32MB-2GB; SDHC 4GB-32GB)
Left and right assignable slider switches
Two assignable rotary knobs
Six assignable three-position switches
One assignable momentary two-position switch
One assignable two-position switch
Comfortable rubber grips on the sides and back
Wide top switch spacing
Adjustable stick tension
Dual ball bearing gimbals
4 vibration warning types
Home/Exit; User Menu/Servo Monitor buttons
Audio earphone jack (for telemetry alarms)
6V 1800mAh NiMH battery pack
User stick calibration
Trainer system
Servo speed adjust
5 programmable mixes
V-tail, Ailvator, winglet, motor mixing
Trim mix
Logic switch (condition switch only)
Internal programmer for S.Bus servos
User menu
Servo monitor (neutral and moving tests)
2 count up/countdown timers
Integral timer
Model timer
Quick model select
Helicopter Features
6 swash plate types
Pitch/throttle curves (5-point)
Throttle hold
Swash mix
Throttle mix
Pitch to rudder mixing
Fuel mixture
Gyro (Flybarless support)
Governor (700-3500 rpm)
Hover pitch
Hover throttle
High/low pitch
Swash AFR
Swash setting (mixing rate, linkage compensation, speed compensation)
Swash ring (electronic)
Throttle cut
Glider Features
11 different wing types
3 different tail types
2 different rudder types
Flap setting menu
Differential ailerons
Aileron to camber flap mixing
Aileron to brake flap mixing
Aileron to rudder mixing
Rudder to aileron mixing
Rudder to elevator mixing
Camber mixing
Elevator to camber mixing
Camber flap to elevator mixing
Butterfly mixing
Butterfly to elevator mixing
INCLUDES:
Futaba 14SG 14 Channel 2.4GHz Computer Radio System on Mode 2 with R7008SB Receiver, 6V 1800mAh NiMH Transmitter Battery, Instruction Manual, and LiFe Spacer for optional FT2F2100B/FT2F1700B battery pack, Battery Charger, Neck Strap, and Switch Harness.
Transmitter

Transmitting Frequency: 2.4GHz band

System: FASSTest14CH, FASSTest12CH, FASST MULTI, FASST 7CH, S-FHSS

Switchable Power Supply: 6.0V HT5F1800B NiMH battery (

FUTM1482

)

R7008SB Receiver (

FUTL7675

)

Receiving Frequency: 2.4GHz FASSTest system

Power Requirement: 3.7 - 7.4V (voltage range 3.5 - 8.4V)

Current drain: 75mA

Extra Voltage Port: 0 - 70V DC

Size: 0.98 x 1.9 x 0.56" (24.9 x 47.3 x 14.3mm)

Weight: 0.38oz (10.9g)