SKU:PLU45-41007
Regular price
$139.00 USD
Regular price
Sale price
$139.00 USD
Unit price
per
0% OFF
Sold out
Share
View full details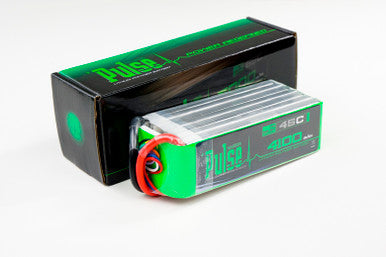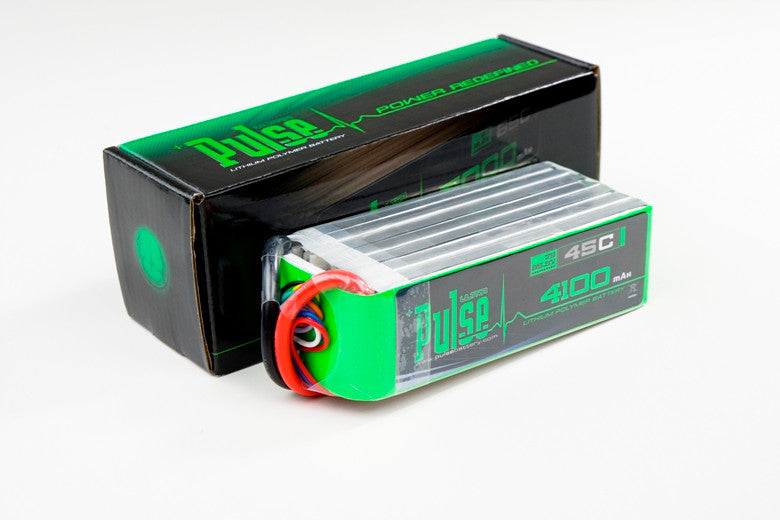 Pulse Batteries – Can You Feel the Power?
Pulse Ultra batteries bring a new level of power to the RC scene, based upon cutting edge lithium polymer technology, and taking advantage of all the technological gains within this amazing industry. Pulse is about power & performance at a cost that can be afforded. No longer does premium power come at a premium price – Pulse delivers it all in one pulse quickening punch.
Delivering intense power for your RC applications, Pulse batteries deliver everything you could imagine at a price never seen. Adding to the addictive power of Pulse Ultra batteries is the 5C charge rate, allowing you to recharge in rapid succession, leaving previous 1C LiPo batteries back at the charger as you rip through the skies above.
Ranging from 35C, 45C, and mind blowing 65C discharge rates, Pulse has you covered in every way possible, delivering mind numbing power levels that will take your flight to an entirely new level of extreme. If you're looking for power, you just found it. Pulse delivers intense power for intense pilots, and when it comes to value, Pulse simply can't be beat.
Feel the pulse, and grab a new Pulse Ultra Battery for your 3D demands!
Specifications:
Voltage: 25.9V

Cell Count: 7S

Capacity: 4100mAh

Discharge Rate: 45C

Dimensions: 137mm x 42mm x 61mm (LxWxH)

Weight: 765 grams

Balance Tap: JST-XH
Product Note:

Pulse batteries do not come with power leads, and will require the end user to solder their own style of battery connector for the battery to be properly used. Pulse batteries come with bare leads covered with heat shrink protection, and are ready for the connector of choice to be soldered to the positive/negative leads.