SKU:DJI-GOGL2
Regular price
$673.00 USD
Regular price
Sale price
$673.00 USD
Unit price
per
0% OFF
Sold out
Share
View full details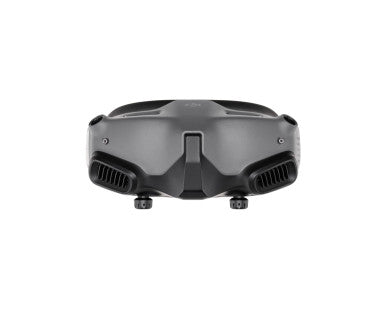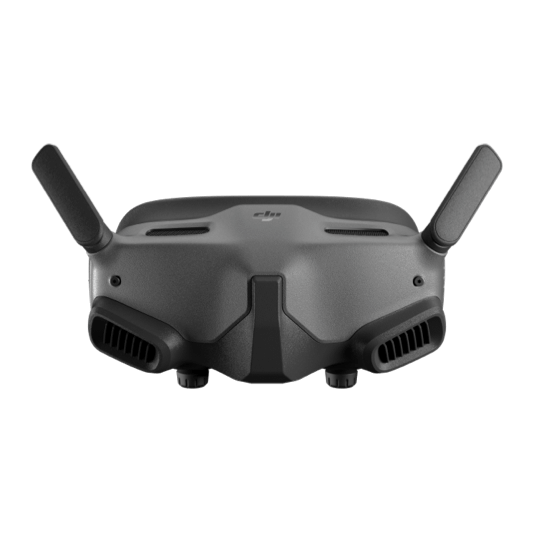 DJI GOGGLES 2
GET IN THE PILOT'S SEAT
Enjoy next-level comfort and convenience with DJI Goggles 2. Now smaller, lighter, and equipped with Micro-OLED screens, so you experience outstanding clarity as you navigate the sky.
THE PERFECT PACKAGE
DJI Goggles 2 are compact, and ultra-portable. The foldable antenna and lightweight design make them easy to store, comfortable to wear, and suitable for long-term use. [2] With a two-hour battery life and super-fast charging speeds, you can always be ready for immersive flight.
1080P MICRO-OLED SCREENS
Feel every flight with DJI Avata and Goggles 2. The two HD Micro-OLED screens offer stunning clarity and a refresh rate of up to 100 Hz. The goggles present a smooth full-screen live feed in front of your eyes, creating an immersive world of limitless potential.
DIOPTER ADJUSTMENT
DJI Goggles 2 offer diopter adjustment from +2.0 D to -8.0 D for optimized viewing and comfort. Lock the adjustment knob to fix the diopter in place and prevent accidental touches during use or storage.
1080P MAX VIDEO TRANSMISSION QUALITY
100 fps Max Video Transmission Frame Rate
30 ms Lowest Video Transmission Latency
10 km Max Video Transmission Range
50 Mbps Max Video Transmission Bitrate
H.265 Video Transmission Coding
* WHEN USING DJI GOGGLES 2 IN AN OPEN OUTDOOR ENVIRONMENT WITHOUT INTERFERENCE.
SPECIFICATIONS
DJI GOGGLES 2
Model

RCDS18

Weight

Approx. 290 g (headband included)

Dimensions (L×W×H)

With antennas folded: 167.40×103.90×81.31 mm
With antennas unfolded: 196.69×103.90×104.61 mm

Screen Size (single screen)

0.49-inch

Resolution (single screen)

1920×1080

Refresh Rate

Up to 100 Hz

Interpupillary Distance Range

56-72 mm

Diopter Adjustment Range

-8.0 D to +2.0 D

FOV (single screen)

51°

Communication Frequency

2.400-2.4835 GHz
5.725-5.850 GHz

Transmission Power (EIRP)

2.4 GHz: < 30 dBm (FCC), < 20 dBm (CE/SRRC/KC)
5.8 GHz [4]: < 30 dBm (FCC), < 23 dBm (SRRC), < 14 dBm (CE/KC)

Wi-Fi Protocol

Wi-Fi 802.11b/a/g/n/ac

Wi-Fi Communication Frequency

2.400-2.4835 GHz
5.150-5.250 GHz (indoor use only) [8]
5.725-5.850 GHz [4]

Wi-Fi Transmission Power (EIRP)

2.4 GHz: < 20 dBm (FCC/CE/SRRC/KC)
5.1 GHz [8]: < 20 dBm (FCC/CE/KC)
5.8 GHz [4]: < 20 dBm (FCC/SRRC/KC), < 14 dBm (CE)

Bluetooth Protocol

Bluetooth 5.2

Bluetooth Communication Frequency

2.400-2.4835 GHz

Bluetooth Transmission Power (EIRP)

< 8 dBm

Max Video Transmission Bitrate [6]

50 Mbps

Video Recording Format

MOV

Supported Video and Audio Playback Formats

MP4 and MOV (video coding formats: H.264 and H.265; audio format: ACC, PCM)

Wi-Fi Wireless Streaming

Supports DLNA Protocol

Operating Temperature Range

-10° to 40° C (14° to 104° F)

Power Input

DJI Goggles 2 Battery

Supported SD Cards

microSD (up to 256 GB)