SKU:KNT-PB418-XH-XT60
Regular price
$26.00 USD
Sale price
$19.00 USD
Unit price
per
27% OFF
Sold out
Share
View full details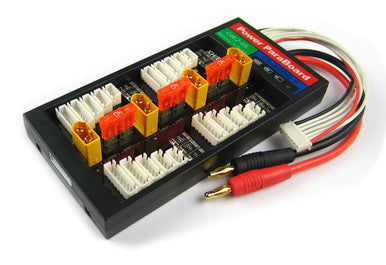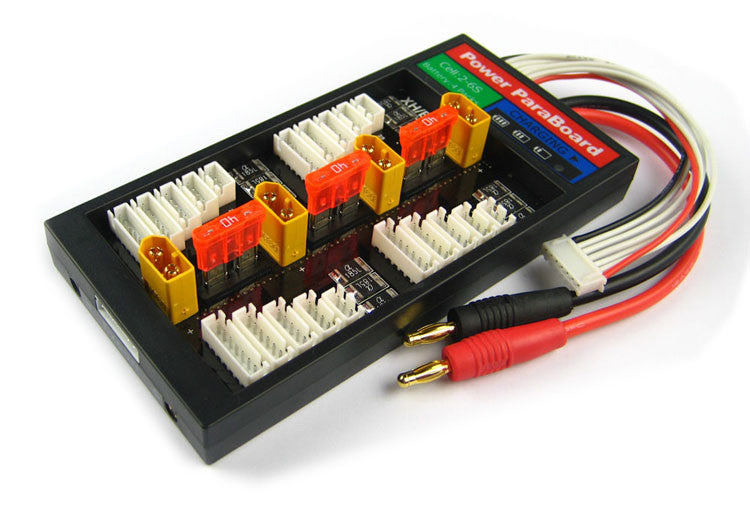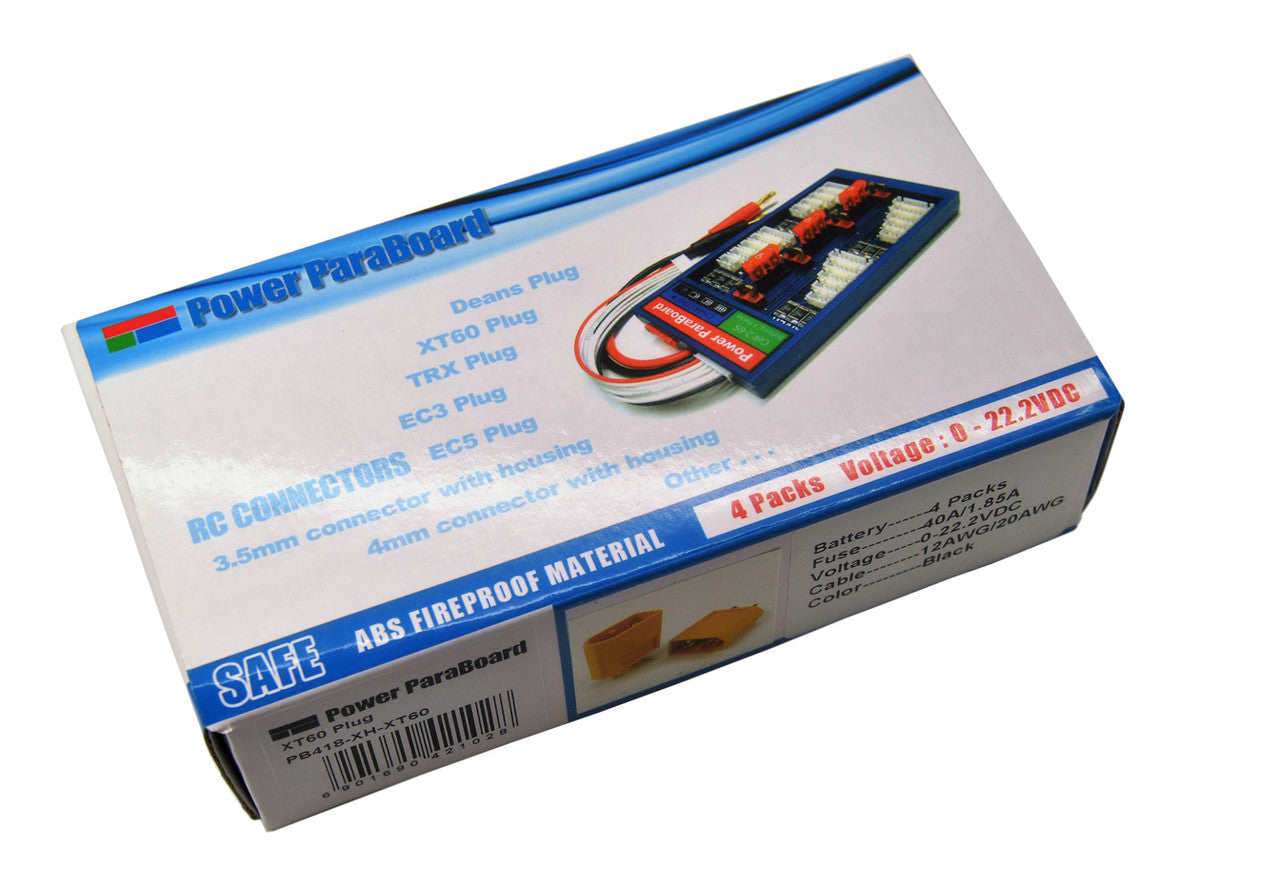 If you are new to parallel charging, please read these articles first. This type of charging is extremely dangerous if you are not familiar with the proper techniques:
tjinguytech.com/charging-how-tos
oscarliang.com/parallel-charging
Why parallel charging?
Parallel charging is used to charge multiple batteries at once to save time. The way the parallel charge board works is simple. It will combine all the batteries plugged into it and let the charger to recognise just one big pack, for example:

If you charge (4) 4S 14.8V 1550mah 75C packs via parallel board, it will show to the charger as (1) 4S 14.8V 6,200mah 75C pack. Based on this fact, you can determine the ampere charge rate suitable or as you wish for your batteries. Also, make sure you increase the amp rate you wish to charge by the number of batteries. For example, if you want to charge 1A for each of the (4) 4S 14.8V 1550mah 75C packs by parallel board, you need to set 4A charge rate on your charger as it will be split to (4) batteries and every battery will receive 1A charge.

However, when using parallel board, it is very important that all batteries must have the same cell count or same voltage, for example you can use (4) 3S 11.1V batteries or (4) 4S 14.8V packs. Never mix charging batteries with different voltages, such as 3S 11.1V to parallel charge with 4S 14.8V, as this will show a voltage error to the charger and in some cases, can compromise your charger.

This specific parallel board is designed for XT60 charge lead with JST-XH balance. This board can handle up to (4) XT60 batteries at the same time and max 40A charge capacity which means you can charge (4) batteries at max 10A each (requires a charger that can generate at least 50A)

Features :

- Made by ABS fireproof material.

- Heavily tinned 2 oz PCB.

- Can charge up to (4) XT60 or (2) XT30 at the same time, 2S - 6S lipo.

- Can connect multiple paraboards to double or triple the amount of batteries to use with a high capacity charger (see picture)

- Up to 40A high capacity charge to help recharge your batteries very quickly.

- Comes with fuse for over-amp charge or short protection to the board and your batteries.

- Indicator lights to show how many cell of the charging batteries, from 2S-6S.

Specifications:

- Charge lead type: XT60

- Balance type: JST-XH

- 12AWG charge lead wire to handle high amp charge.

- 20AWG balance wire.

- Weight: 155g, including cables.