SKU:LX0433
Regular price
$5.00 USD
Sale price
$4.00 USD
Unit price
per
20% OFF
Sold out
Share
View full details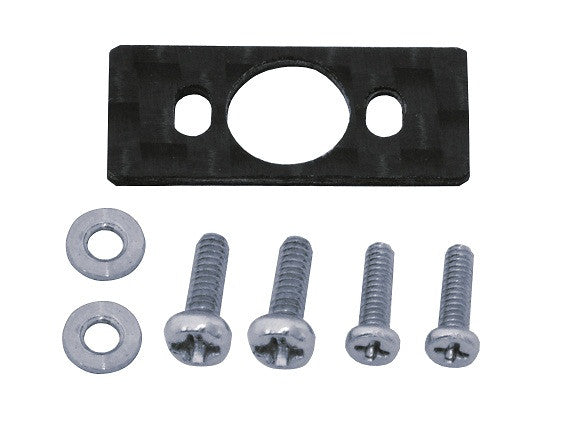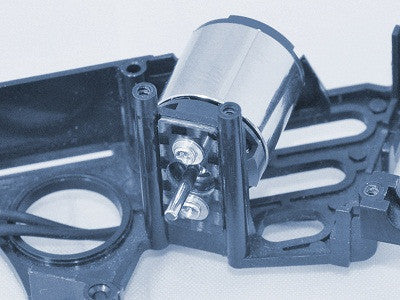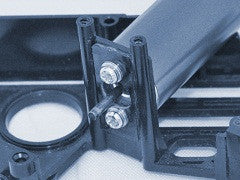 Here at Lynx Heli Innovations we are helicopter pilots and fly the same models you do. We also watch what is happening at the field.

The 130X is an amazing micro class RTF helicopter. Lynx has looked closely at the helicopter's performance, and we have found a number of areas for improvement. One issue we noted was the standard heli motor support flex under fly condition, generating bad main gear / pinion tooth mesh and disagreeable "stripping".
After many design concept tests we choose the actual one: a super stiff CF plate that with special washers will fit in the standard frame and made sandwich with screws and motor. We supply special longer screw with M1.4 and M1.6 mm threat that made it useable with all actual motor option, from standard to upgraded one.
Carbon plate have center hole diameter as the plastic one and allow you to operate easily with motor and pinion installed, also the screw location have a slots.
This will be radically helpfully once you will make fine adjustment of the tooth mesh with different pinion (from 9 to 11).
Once installed become parts of the frame, giving the strength and rigidly that your 130X motor always looking for.
You will be amazed to feel the incredible stiffener difference and amazed to see your heli fly without strip anymore main gears.
An incredible small, but necessary upgrade for your 130X heli.
FEATURES:
- Optimized Motor clamp removing any motor / pinion movement for the best tooth mesh and best power transmission
- Super small and light
- Slot for pinion fine adjustment (plastic frame plate must reworked)
- Direct installation in standard 130X Frame.
- Special Brass washer supported for the ultimate fine adjustment and definitive motor clamp
- M1.4 and M1.6 mm thread screw supported for universal motor installation.
TECHNICAL SPECIFICATION:
- Motor Mount Material: Carbon Fiber 0.8 mm thickness
- Hardware Material: Carbon Steel Screws – Brass Washer
- Assembly weight: 0.2 g
PACKING LIST:
- 1 x CF Motor Mount
- 2 x PAN Head Screw M1.4x5
- 2 x PAN Head Screw M1.6x5
- 2 x Washer 1.6x3.5h0.3
Tips for best assembly: Before install the motor, rework with round fire or dremmel tools the 2 x holes pesent in the plastic motor support, and made it as Lynx CF motor mount.