SKU:LX0697
Regular price
$14.00 USD
Sale price
$9.00 USD
Unit price
per
36% OFF
Sold out
Share
View full details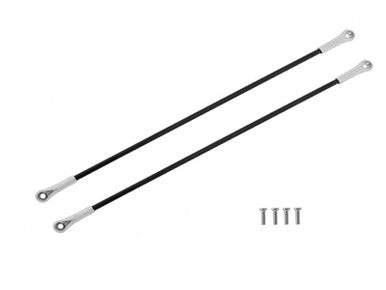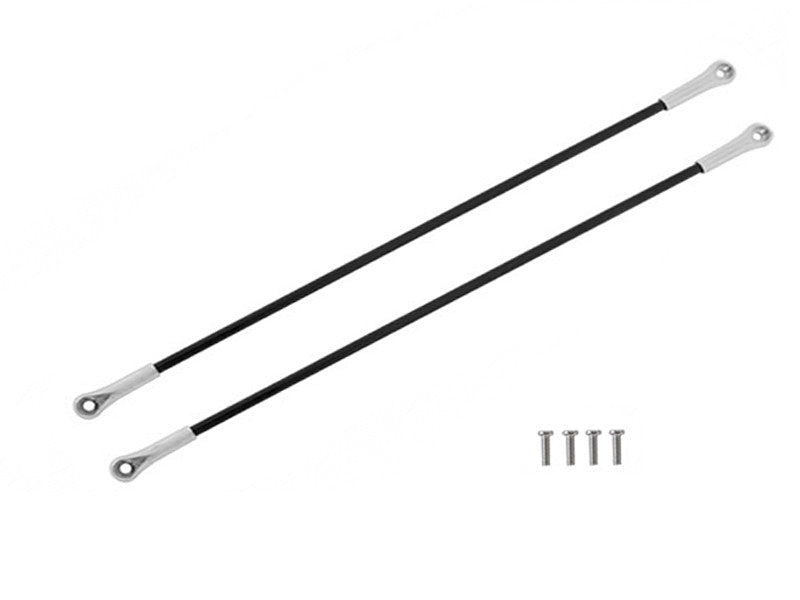 Present parts are an Optional Spare Parts for Lynx 130X Stretched Kit to 150 Size.
Lynx Heli Innovations is always looking toward new ideas and solutions that really do something… and we propose a "Stretch Kit" to grow your 130X to a 150 Heli size.
Lynx 130X stretch kit have 150 mm Main Blades and 195 mm tail boom system (20 mm longer than standard) and 116T main gear for the perfect fly setting.
Lynx Stretch Kit is based over the revolutionary Lynx TBS (Torque Bearing Support) System
IMPORTANTR NOTE: Lynx 130X Stretch Kit can used with Standard 135 mm Main Blade to increase the tail authority, but the perfect 150 size Heli feeling must have all the components we propose in the combo.
Our intensive test show that once the 130X become 150 Head Speed need updated to a new larger disc rotor and long tail to avoid main blade fluting and tails vibes. Larger disc rotor will increase visibility and stability, but also will give more air floatability and pops. This is all features that you will appreciate, however the stretch modification will load your power system little more if you keep using the same 130X gear ratio. To update the gear ration in your Heli Lynx offer in the Combo and Super Combo 116 Tooth main gear to achieve a perfect gear ration suitable for a 150 Heli using the same motor KV used in the 130X.
In the Super Combo Lynx offer the Eox 1101 – 8350 KV motor with preinstalled 9 Tooth pinion because in combination with the 116 Tooth main gear is the perfect gear ration and power consumption we test and approved.
If you use the standard 130x motor we suggest use a 10 tooth pinion in combination with the 116 tooth main gear.
We suggest setting the Head Speed your Heli between 4500 to 5000 max and then later on adjusting following your behaviors. The most important suggestion we can give you is to get your desiderate head speed working on the gear ration and not in the throttle curve that should be 100% to get the best power system efficiency.
T.B.S tail boom will replace the standard 130x tail boom and support with bearing the torque shaft that will rotate smoothly without any vibration.
You will immediately feel the difference because the sounds of your 130x will not the same anymore.
Vibes caused from the torque shaft reduce efficiency and fly precision because are a lost of energy and affect the FBL system precision.
Once Lynx T.B.S tail boom will be installed in your 130X you will be amazed about the new overall fly feeling and precision.
Lynx T.B.S tail boom is a composition of OEM Carbon Fiber square boom with a high tensile stress aluminum tubing were we place the radial bearing and other components for the perfect function.
The parts are assembled using a special Loctite brand adhesive, that assure the best assembly cohesion.
Released T.B.S tail boom is the result of long and intensive test to assure the best quality and less vibe as possible.
Lynx upgrade design: the new frontier of innovative, lightweight and high precision upgrade parts for your helicopters..
FEATURES:
- Lynx introduce the innovative stretch kit for your 130X to 150 sizes Heli.
- Tail system design based over innovative Lynx T.B.S (Torque Bearing Support) tail boom system that supports the torque shaft like a big size Heli.
- Direct replacement and improvement for your 130X.
- Incredible big size feeling, increased visibility and fly precision.
- Optimized lightweight design.
- Optimized extended tail boom support design that increase tail boom rigidity
- Optimized assembly the reduce boom torques rotation.
- Optimized bearing support position to eliminate harmonica vibes.
- Design assisted by FEA (Finite Element Analysis) to achieve light weight and maximum strength.
PACKING LIST:
2 x 130 X - Stretch Kit Tail Boom Support - Silver – Spare parts for Lynx 130X Stretch Kit 150 Size.
4 x Self Tapping Screw M1.6x5