SKU:LX0930
Regular price
Sale price
$15.00 USD
Unit price
per
0% OFF
Sold out
Share
View full details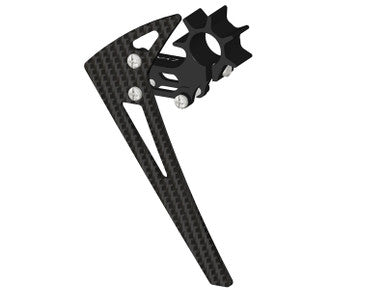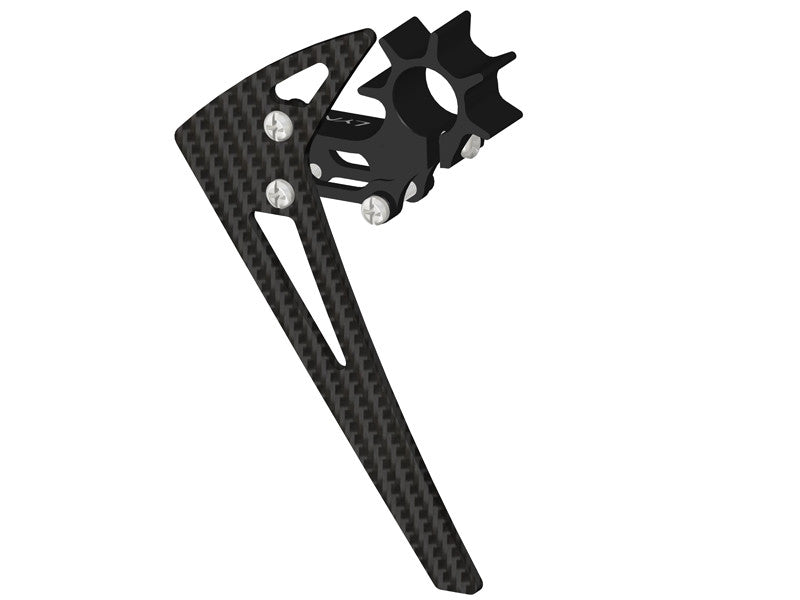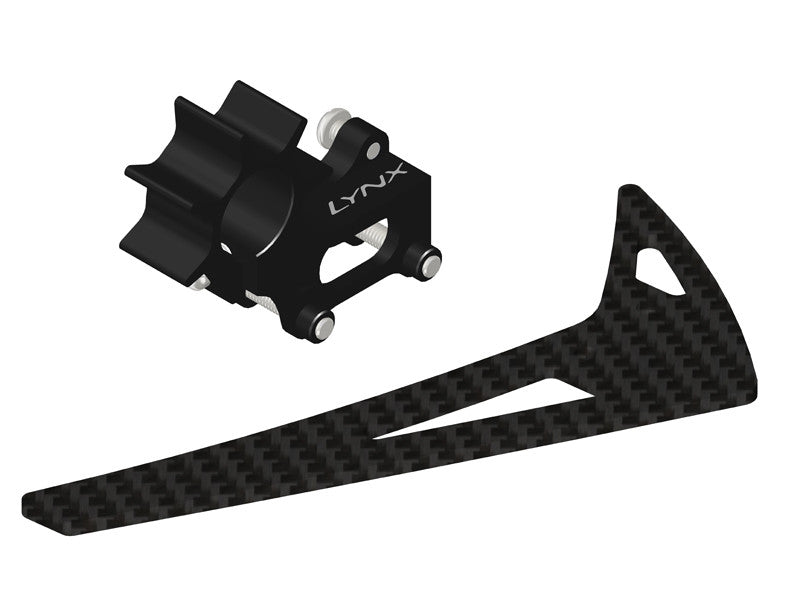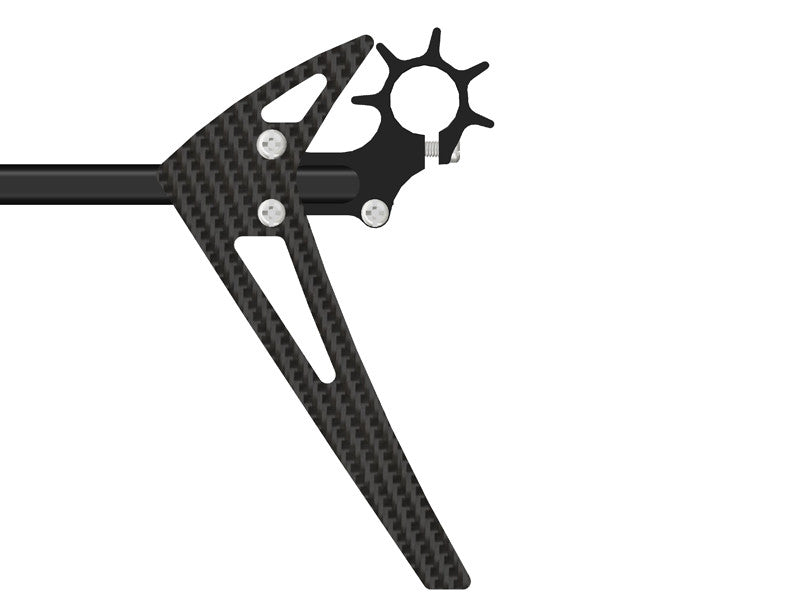 Lynx Heli Innovations has redesigned the standard T-Rex 150 tail motor mount to increase strength and cooling. Our T-Rex 150 Heat Sink Tail Motor Mount is a direct fit replacement part made from CNC machined 7075 aluminum alloy to increase strength beyond what plastic or softer aluminum can offer. We incorporated heat sink fins to provide additional cooling capability, which lowers the operating temperature increasing motor efficiency and lifespan, allowing you to push it harder. A 1mm thick carbon fiber vertical tail fin is included with the package as well as all necessary hardware. The total assembled weight of just 1.68 grams. With our unique innovative design and materials used, we have created the perfect motor mount for the T-Rex 150.
Micro RC helicopter upgrades can be a trap; they need to do more than just look nice they should add functionality and/or improve performance, not just add weight.
We work tirelessly to optimize the design and perform flight-testing to achieve the desired benefits of additional strength and optimal air-cooling characteristics with a final weight and design specification without compromise. We are pilots, and we demand upgrades that truly deliver increased performance.
Details and design combined with strength, durability, accurate CNC tolerances, fit and finish, integrated heat sinks and most important lightweight will ensure the best possible performance and lifespan out of the T-Rex 150 tail motor.
FEATURES:
- Direct fit replacement part for the standard T-Rex 150 tail motor mount.
- 7075 Aluminum CNC machined Heat Sink Tail Motor Mount
- 1mm thick carbon fiber vertical fin included.
- Optimized air cooling design increases tail motor efficiency and lifespan.
- FEA (Final Elements Analysis) assisted in achieving the most lightweight part with maximum strength.
TECHNICAL SPECIFICATION:
- Tail Motor Mount Material: Aluminum 7075-T6 - black anodized finish
- Vertical Fin: Carbon Fiber 1mm Thickness.
- Hardware Material: Chrome Steel Alloy
- Assembly Weight: 1.68 g (Tail Motor Mount, Hardware and Vertical Fin)
PACKING LIST:
- 1 x T-Rex 150 - CNC Tail Motor Mount - Black
- 1 x T-Rex 150 - Carbon Fiber Vertical Fin
- 1 x Pan Head Screw M1.2x3
- 1 x Pan Head Screw M1.2x4
- 2 x Pan Head Screw M1.2x8
SPARE PARTS:
LX0946 - T-Rex 150 - Vertical Fin + Heat Sink Tail Motor Mount – Spare Parts