SKU:KNT-meter
Regular price
Sale price
$4.00 USD
Unit price
per
0% OFF
Sold out
Share
View full details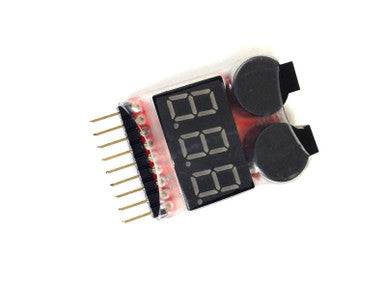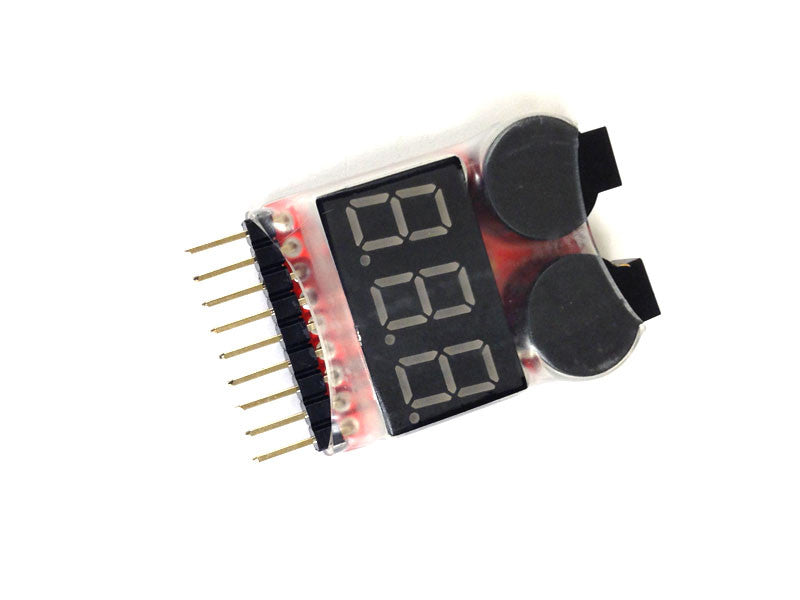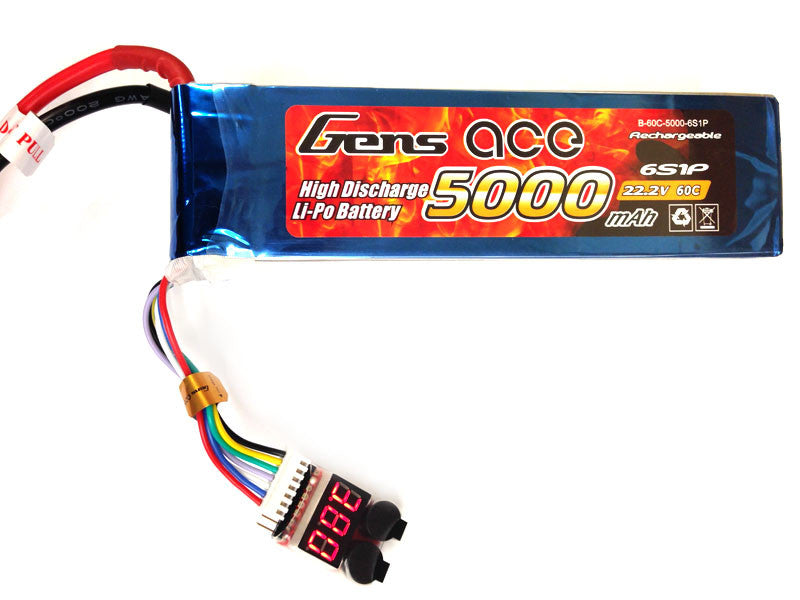 This light weigh meter is a great tool capable to show the status of your battery pack, cell by cell. It will alert you when your battery voltage is too low, or when you have a faulty cell with an accuracy of 0.03V.
It can also indicate the total voltage in the battery pack which is very convenient for users when you want to quickly check the status of the pack charged and ready to fly, or not.
This device can be used as a hand device or you can fit one to every model with a small piece of double sided servo tape, it has reverse polatrity protection to avoid damage by misconnection.
- It cycles showing the status of individual cell and the total votage for all the cells in the pack.
- The clear display shows the voltage on its 3 digit LED Segment Display and allows you to probe from packs from 1 to 8 cells.
- Size : 14mm x 39mm x 10mm
- Display :
3 digit LED Segment Display
- Reverse polatrity protection
- Input Voltage : 3.7 - 29.6V per battery
- Precision : 0.03V
- Weight : ~5.0g
- LED Voltage : Individual Display of Voltage one cell by one
- Empty Voltage : 3.70V/cell
- Full Voltage : 4.20V/cell
- Compatible Battery Types: Li-Po - Li-On - Li-Mn - Li-Fe