SKU:PLU70-45006
Regular price
$145.00 USD
Regular price
Sale price
$145.00 USD
Unit price
per
0% OFF
Sold out
Share
View full details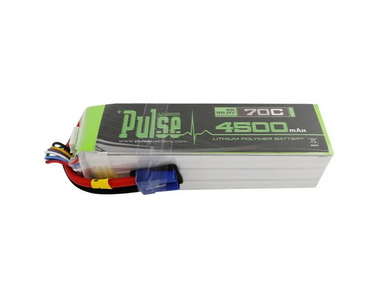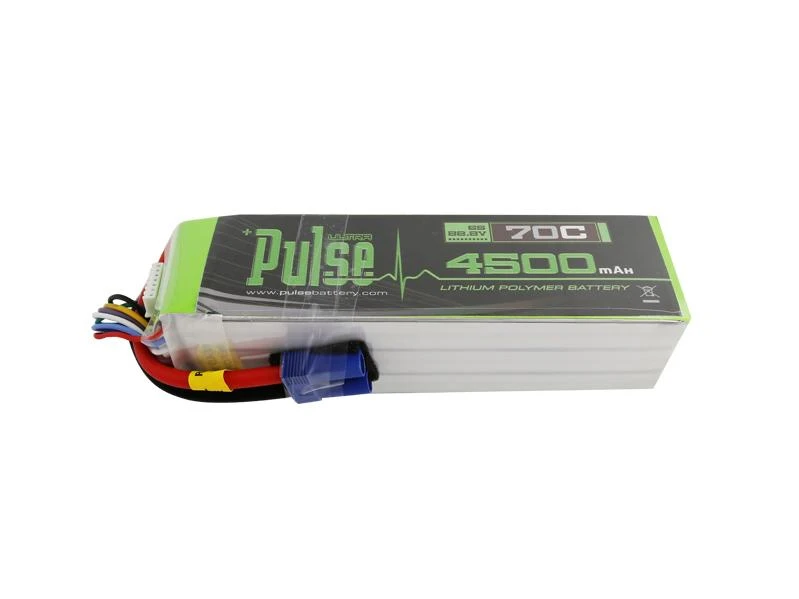 Pulse Ultra Lipo Battery - Power Redefined


Pulse Ultra Batteries have redefined the RC lipo battery industry, with a goal to provide the absolute pinnacle in lithium battery technology. After many years of outstanding success, Pulse Ultra lipo batteries have lived up to their name in the RC industry, providing massive power & performance at cost levels simply unheard of with a battery technology of this capability.

Dedicated within the RC helicopter industry, along with a rapid advancement in the airplane & multi rotor segment, Pulse has quickly become the choice of pro level pilots and beyond, filling the flight line with pilots of all skill levels & demands.

Outfitted to perform, Pulse Ultra is the brand pilots search for, and when compared with other battery manufactures in the marketplace, Pulse continues to provide levels of quality, performance and power that outstrip all others.

Offered in a myriad of cell counts, capacities, C ratings and size ranges, Pulse Ultra lipo battery is set apart by 5C charge rates, large selection for all manners of aircraft, high quality construction, and a reputation that is true to form. Expanding even further, Pulse Ultra provides dedicated batteries for receiver applications, transmitter applications, airplane applications, and multi rotor applications as well.

Living up to the inherent quality Pulse Ultra is known for, each Pulse Ultra lipo battery is equipped with a (90) day manufacturer warranty at the time of sale, proving how serious Pulse is committed to quality.

For the ultimate choice in battery technology for helicopter, multi rotors, airplane applications and more, Pulse Ultra lithium polymer batteries live up to their name, seen by many within the industry as the very best in lithium polymer power.
Features:
PULSE 4500mah 70C 22.2V 6S LiPo Battery - EC5 Connector

Dedicated High Performance RC Lipo Battery

Large Array of Sizes & Voltages, Light Weight & Low Cost

5C Charge rates for Ultra fast Charge Times & High Discharge Rates

Applications: RC Lipo Battery, Helicopter Battery, Airplane Battery
Specifications:
Voltage | Cell Count:

22.2V 6S Lipo Battery

Capacity:

4500mAh Lipo Battery

Discharge Rate | Max Burst:

70C | 140C

Dimensions:

163 x 45 x 45mm (LxWxH)

Weight:

753g

Balance Tap:

JST-XH Connector

Battery Connector:

EC5 Connector
Product Note:
Suited to the following models: Goblin 500, Logo 600SE, Logo 500, GAUI X5,TREX 600, 2x Trex 700E, Avant eAurora90, Kasama Srimok 90E.