SKU:HR1041
Regular price
$3.00 USD
Sale price
$2.00 USD
Unit price
per
33% OFF
Sold out
Share
View full details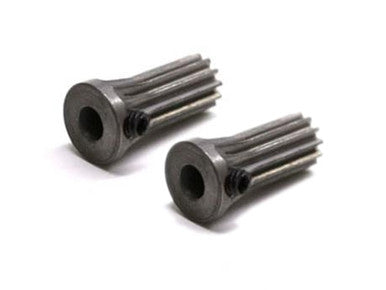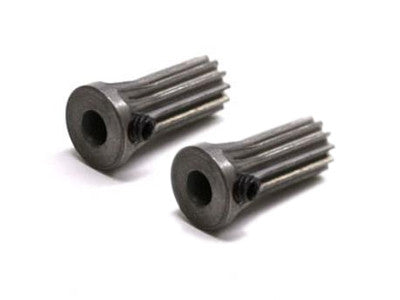 For pinions as tough as a Rhinoceros!
Try our new Rhino Gear pinions! No more days of landing after a flight of EXTREME 3D to find your pinion teeth looking as if they have melted away, or snapping a pinion in-flight due to improper hardening!
A Rhino Gear pinion could be the last pinion you will ever purchase! They are machined to exacting specifications from high quality carbon steel and then Ultra-Hardened for lasting durability and outstanding strength! Maintaining these tight specifications means less gear noise and less wear on your helicopter's main gear.
Modulus .5 Rhino Gear pinions have a 3mm set screw but…
Modulus .6 and .7 Rhino Gears have a 4mm set screw to give awesome gripping power on the motor shaft! No need to worry about pinion slip, even with the most insane power system driving your helicopter!
Available in a wide range of Modulus and teeth counts for a variety of Helicopters and gear ratios.

Modulus 0.5 for HDX-450/ Trex-450 and OUTRAGE G5
Modulus 0.6 for HDX-500/ Trex-500/ Lepton
Modulus 0.7 for HDX-550/ Trex-600 and OUTRAGE 550