SKU:MR84-694ZZCRM
Regular price
Sale price
$10.00 USD
Unit price
per
0% OFF
Sold out
Share
View full details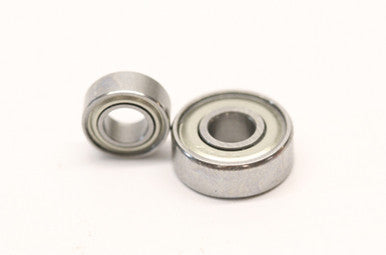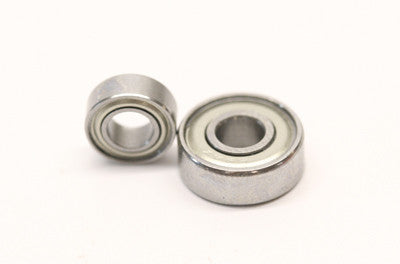 High Quality CERAMIC bearings

Replace stock bearings by these highest quality CERAMIC bearings with much higher tolerance and smoothness and feel a much difference in response.

Specifications:
1 x Bearings MR84ZZCRM (4x8x3mm)
1 x Bearings MR694ZZCRM (4x11x4mm)

Quantity: 2 pieces
Ceramic Materials, which can be used in making bearings, includes mainly Silicon Nitride(Si3N4), Zirconia(ZrO2),
Alumina(Al2O3) and so on. They are noted for their characters high strength in high rigidity,good wearability; high temperature, corrosion resistance; high resistance, non-magnetic, electrical insulation, these characters quality
them for replacing steel to make bearings to meet the requirements in a severe condition, where a steel bearing
cannot withstand.
Hybrid ceramic bearing features bearing rings made of bearing steel(Gcr15) or stainless steel(9cr18). The ceramic
balls is mainly made of Silicon Nitride, Zirconia or Alumina, among which Silicon Nitride is of excellent overall performance and has become the preferred material for ceramic ball bearing.
The density of Silicon Nitride is 3.20g/cm3, much lower than that of bearing steel(7.85g/cm3). For this reason, the
ceramic rolling element can effectively restrain the centrifugal force generated by the high-speed rotation and
reduce the load of rolling element.
Meanwhile, it can reduce the rotational slide between the rolling element and the raceway surface, and thus pre-
vent surface damage. Therefore, ceramic ball bearing is the best choice for high-speed rotation application, such
as high-speed motor spindle bearing, machine spindle bearing, dental drill bearing, instrument bearing and hard
drive bearing, high-speed wheelhead bearing. It can also be used in the civilian products like roller skates, aero-
modellings and electric toys.